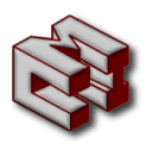 Computer Masters International, Inc.
Bridging the Gap Between the Mind and Technology™
Partnerships
To augment our IT Services and Support we have partnered with some of the top industry brands to obtain better pricing and get the inside track on support from those companies.
Kaseya provides software and cloud services to enable managed service providers to manage IT services for their clients.
Microsoft is a software company which produces a wide variety of business applications, operating systems, and virtualization systems.
Novell has a long history of developing network operating systems, groupware, and management software.
Unitrends provides reliable hardware appliances, software, and cloud services to backup both physical and virtual environments.
Veeam Software provides reliable backup, replication, and monitoring software specifically designed for virtual environments.
VMware is a software company specializing in software-defined virtualization products for the data center, cloud, and mobility.
Wilson Electronics provides hardware for boosting and extending the range of cellular phone equipment.
---
Copyright © 2019 Computer Masters International, Inc. All rights reserved.
Hosted by
Logonix Corporation
.